Dapit Hapon Admin
I'm sorry for being such an irresponsible blogger on this site 🙁 Been busy with work and at the same time creating a theme for my fiance and doing some charity web projects (no, I'm not being sarcastic, they really ARE for charity). Anyway, you'll see them soon! I have a project in the works for this site, as well as another theme in the making 🙂
Back to the point. Frank Robinson sent me this pretty admin CSS based on Dapit Hapon colors!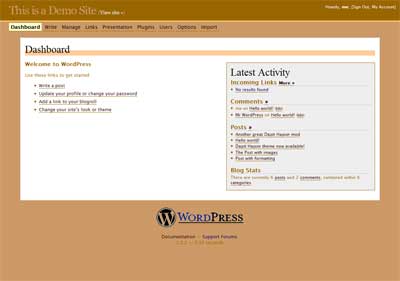 I'll be putting this up on the Download page as soon as I fix up the layout this weekend. Anyway, you can download the CSS here for the time being. Always remember to have a backup of your original CSS file in case you change your mind. Enjoy!!!
You can now take many web design programs online from the comfort of home.